Kari Lim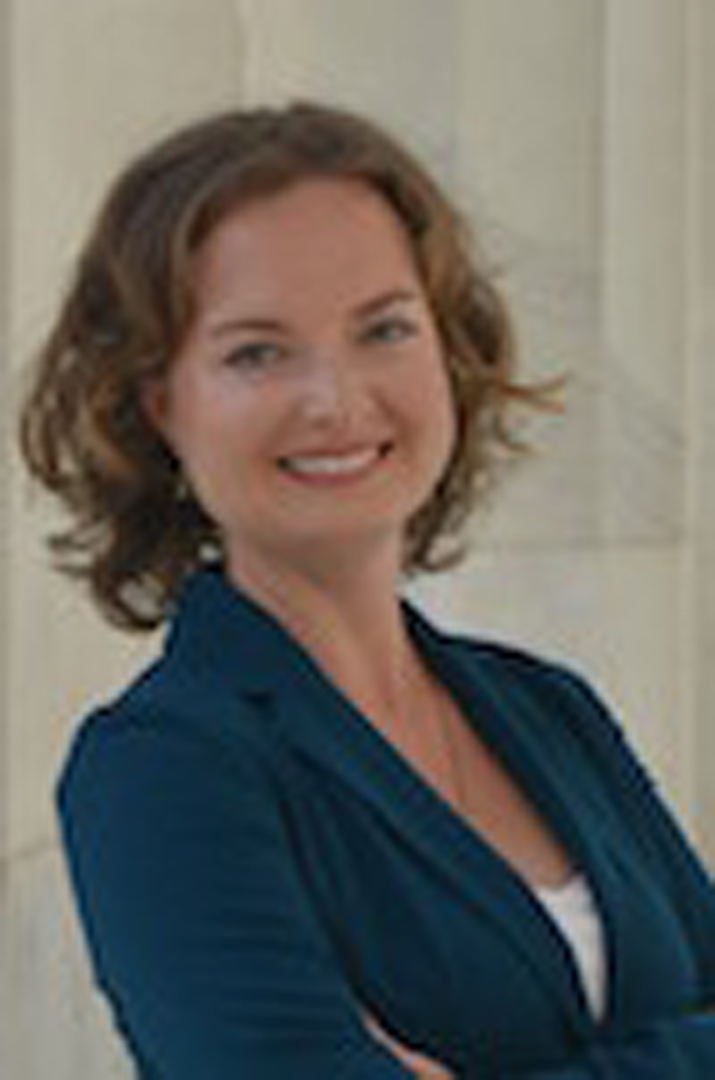 Kari Lim
Clinical Supervisor, Alumni Coordinator
Full-time
---
Contact:
Office Phone:
(202) 994-7363
2115 G Street NW
Washington DC 20052
Kari Lim, M.S., CCC-SLP has been a practicing Speech-Language Pathologist for over 15 years. She has a range of clinical experience and has worked in a variety of settings including home health, public schools, and hospitals across the lifespan. Kari has a strong interest in international collaboration and has worked in several capacities with organizations abroad. She has mentored, taught, and supervised students and practitioners in Zambia, Guyana, Ghana, and Cambodia.
Since 2011, Kari has been a clinical supervisor at the GW Speech and Hearing Center in the Pediatric Language Disorders and Accent Modification tracks. Kari is a former board member of the Washington, D.C. Board of Audiology and Speech-Language Pathology and a current board member of the D.C. Speech-Language-Hearing Association (DCSHA). She is a recipient of the 2016 Ten Outstanding Young American awards. 
---
Junior Chamber International: (one of the) Ten Outstanding Young Americans 2016
Accent Modification
Articulation
Autism
International Collaboration 
Language Development and Disorders
SPHR 4119: Assessment and Modification of Communication Disorders
SPHR 6291: International Collaboration in Speech-Language Pathology, co-educator
EFL 0010: Academic Skills Workshop: Pronunciation
Gelman Workshops: Speak with Confidence
Clinics Supervised
Accent Modification
Books: 
Speaking with an American Accent: A Guide to General American English Pronunciation (Independently published, March 2022). 
Invited Presentations:
Council of Academic Programs in Communication Sciences and Disorders (CAPCSD) in 2018
Presentation Title: Innovative Approaches to Successful Internships in Speech-Language Pathology
American Speech-Language Hearing Association (ASHA) Convention, November, 2016; Philadelphia, PA
Presentation Title: ASHA-PAHO Collaboration: Guyana – Road toward Sustainability
Presenters: Kari Comer, Gloria Weddington, Erin Mercer, Pamela Wiley, Keisha Lindsay, Samantha Kleindienst, LaShundra Collins, Sulare Telford
Take2DC Annual Conference in 2016
Presentation Title: Speech and Language Development and Home Strategies
Presentations:
 Conference on Higher Education Pedagogy (CHEP) Annual Conference, February, 2016; Blacksburg, VA
Presentation Title: Developing, implementing, and assessing a successful Inter-Professional Education Experience Authors: Kari Comer, Shelley B. Brundage, Rachel Pittmann
 DC Speech and Hearing Association Annual (DCSHA) March, 2016; Washington, DC
Presentation Title: Using Standardized Patients to Prepare Students for Clinical Practicums Authors: Kari Comer, Sally Dudley
 International Association of Logopedics and Phoniatrics (IALP), August, 2016; Dublin Ireland
Presentation Title: Globalization and Speech-Language Pathology: Addressing the needs and challenges of knowledge exchange and service delivery within the global community Authors: Kari Comer, Sylvia Campbell
American Speech-Language Hearing Association (ASHA) Convention, November, 2016; Philadelphia, PA
Presentation Title: Short-term Summer Study Abroad (STSSA) Nepal—Maximizing Outcomes for Students and the Host Culture Authors: Kari Comer, Sylvia Campbell
International Association of Logopedics and Phoniatrics (IALP), August, 2019; Taipei, Taiwan
Presentation Title: It Takes a Village: Three key strategies for successfully managing community-based externship experiences Authors: Kari Comer, Andy Clare
M.S., Speech-Language Pathology, University of Alabama, Tuscaloosa, AL
B.A., Communicative Disorders, University of Alabama, Tuscaloosa, AL
Certificate: Leadership Development, George Washington University, Washington, DC
Clinical Certificate of Competence in Speech Language Pathology
Compton P-ESL Accent Modification Method