Geralyn Schulz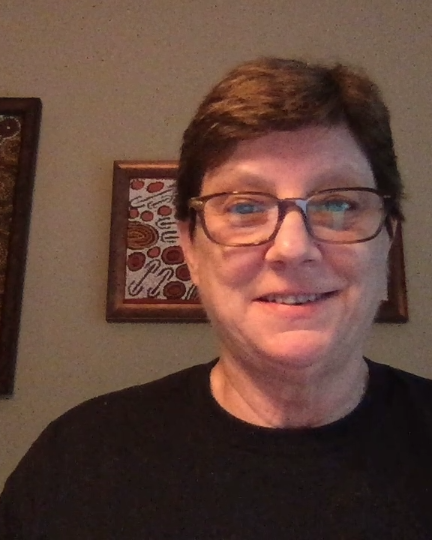 Geralyn Schulz
Professor Emeritus
Emeriti
---
Contact:
Office Phone:
(202) 994-3548
2115 G Street NW
Washington DC 20052
Dr. Schulz received her PhD from the University of MD in 1994. She worked at the National Institutes of Health as a Research Speech Pathologist for 13 years, taught at the University of FL for 5 years and then returned to the DC area to chair the department of Speech & Hearing Sciences (2000-2007). She was Associate Dean for Research at GW (2007-2014) and Graduate Program Director for SPHR (2014-2017). Dr. Schulz teaches both at the undergraduate and graduate level. Her research in the past had concentrated on the neurophysiology of the speech, voice and language problems in Parkinson's Disease and the effect of various surgical interventions for PD voice, speech, & language. She is now also embarking on investigating the efficacy of providing SLP services remotely (TeleRehabilitation) vs traditionally (face-to-face).
---
Editorial Consultant

Journal of Speech, Language and Hearing Research
Journal of Communication Disorders
Journal of Fluency Disorders
American Journal of Speech Language Pathology
Brain
Folia Phoniatrica et Logopaedia
Journal of Neurolinguistics
PLOS-1

Editor SIG 18 Perspectives
Adult Neuromotor Disorders
Parkinson's Disease
Tele-Rehabilitation
Assessing intelligibility of speech in Parkinson's disease following intensive voice and articulation speech treatment.
Assessing the use of telepractice in the delivery of speech treatment in adults.
SLHS 2106: Neural Substrates of Speech, Language, and Hearing
SLHS 2135: Language Structure, Function, Meaning, and Use
SLHS 6292: Aging: distinguishing normal changes of aging from pathological symptoms
SLHS 6222: Motor Speech Disorders
Schulz, G.M., Hosey, L.A., Bradberry, T.J., Stager, S., Lee, L-C., Pawha, R., Lyons, K., Verhagen, L., Braun, A. (2012). Dissociated effects of left, right and bilateral stimulation of the subthalamic nucleus on motor, speech and language function in Parkinson's disease. Journal of Parkinson's Disease, 2 (1), 29-40 (DOI: 10.3233/JPD-2012-11049)
Bradberry, T.J., Metman, L.V., Contreras-Vidal, J.L., van den Munckhof, P., Hosey, L.A., Thompson, J.L.W., Schulz, G.M., Braun, A.R. (2012). Common and unique responses to dopamine agonist therapy and deep brain stimulation in Parkinson's disease: an H215O PET study, Brain Stimulation: Basic, Translational, and Clinical Research in Neuromodulation, 5 (4), 605-615  (Pubmed PMID: 22019080) (DOI: 10.1016/j.brs.2011.09.002)
Schulz, G.M. (2011). Neuropathologic Bases for Communication and Swallowing Disorders in Parkinson Disease. In D. Theodoros & L. Ramig (Eds) Communication and Swallowing in Parkinson Disease. San Diego, Plural Publishing, Inc. pp.19-49.
Hancock, A.B., Schulz, G.M., Whelan, B-M. (2011). Language Production by Patients with Parkinson's Disease Before and After Unilateral Pallidotomy. Journal of Medical Speech Language Pathology, 19 (4), 59-69
Friedman, I., Hancock, A.B., Bamdad, M.J. & Schulz, G. (2010). Using motor learning to treat speech: The modified motor learning guided approach. Journal of Medical Speech-Language Pathology, 18(1), 13-34.
Ph.D., Speech Language Pathology, University of Maryland, August, 1994
M.A., Linguistics, State University of New York at Buffalo, September, 1981
B.A., Communication and the Arts, University of Wisconsin-Green Bay, May, 1979
Certificate of Clinical Competence in Speech-Language Pathology, American Speech-Language Hearing Association, 1987-present
Speech-Language Pathology License, DC Board of Audiology and Speech Language Pathology, 2010-present