Rachel Hicks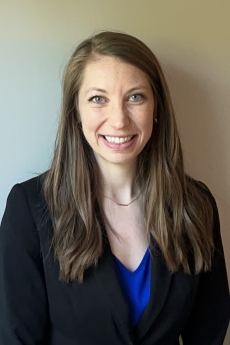 Rachel Hicks
Clinical Supervisor
Full-time
---
Contact:
Room 206, Hall of Government, 2115 G St NW
Washington DC 20052
Areas of Expertise
Pediatric Language Disorders
Pediatric Speech Sound Disorders
Augmentative Alternative Communication
Pragmatic Disorders
Autism
---
Rachel Hicks, M.A., CCC-SLP, is a clinical supervisor at the George Washington Speech and Hearing Center in the Social Communication Disorder track. Rachel has experience working and supervising graduate students in private practice, schools, and early intervention. She has specific interests in AAC, autism, and pediatric speech and language disorders. Rachel completed introductory trainings in PROMPT, DTTC, and DIRFloortime and has additional training in LAMP Words for Life and Minspeak.
---
Education
B.A., Speech and Hearing Sciences, Indiana University, Bloomington, IN
B.A., Psychology, Indiana University, Bloomington, IN
M.A., Speech-Language Pathology, Indiana University, Bloomington, IN
Clinical Certificate of Competence in Speech Language Pathology
---
Professional Activities
Member: American Speech-Language-Hearing Association (ASHA)
Member: Special Interest Groups: 12 - Augmentative Alternative Communication, 01 - Language Learning and Education, 19 - Speech Science (ASHA)
Member: Speech and Hearing Association of Virginia (SHAV)
Member: District of Columbia Speech-Language Hearing Association (DCSHA)
Certificate of Clinical Competence in Speech-Language Pathology (CCC-SLP)
Speech-Language Pathology Licensure: District of Columbia
Speech-Language Pathology Licensure: Virginia